Alpine Mountain Ranch is a shared ranch community in Steamboat Springs that borders several other luxury neighborhoods including Catamount Ranch and Priest Creek.  Alpine Mountain Ranch also borders the Steamboat Ski Area and is directly across from Haymaker golf course.
Alpine Mountain Ranch is a shared ranch community in Steamboat for people who want be close to Steamboat while living the ranch lifestyle –without all the work it takes to be a real rancher.  Alpine Mountain has 1200 acres, and over 900 of those acres are open space protected by a conservation easement.
From the moment you turn off US 40 and cross the bridge over Walton Creek, Alpine Mountain surrounds you with wide open spaces.  You'll pass the ranch manager's house before coming to the Owner's Lodge, where you'll get to know your neighbors while fishing in the trout pond or watching the kids play on the beach.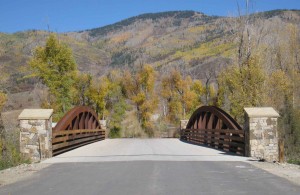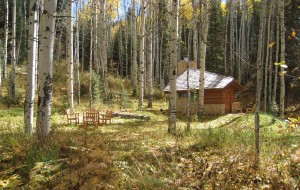 There are 200 acres of fenced hay meadows next to the Owners Lodge where horses graze.  You'll see deer and elk coming from the Routt National Forest and blue herons circling overhead as you hike or snowshoe to the "Hermitage" -a small cabin tucked into an aspen grove.
Alpine Mountain is the last piece of land that borders the Steamboat Ski Area.  It is surrounded by luxury developments that are mostly built out (Catamount, Priest Creek Ranch, and Storm Mountain Ranch), so the views you see won't change.  The 43 building sites are either nestled in the trees for privacy or positioned for spectacular views of the Flattops and South Valley.
Please contact us to learn about all the shared ranches in Steamboat Springs, including Alpine Mountain, Sidney Peak, and Marabou.